Three PC Pieces
Here are three tunes, originally part of PC demoscene productions, now remastered and resynthesized with better sound generation code.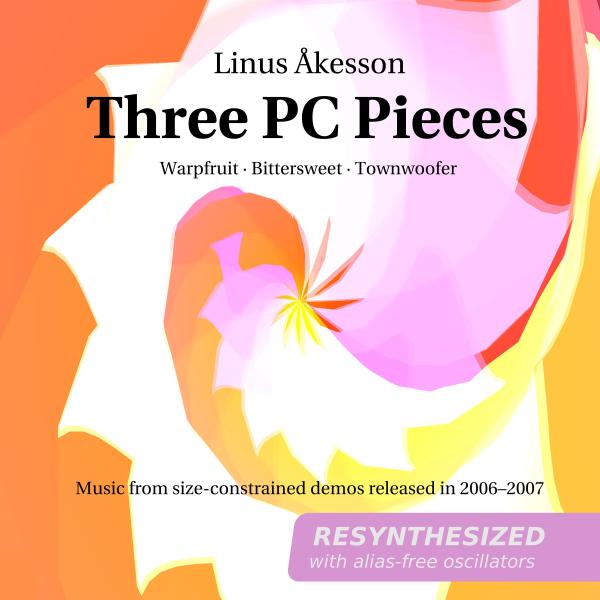 Warpfruit was my first 4 KB intro with music. It was released in 2006 along with the 64 KB intro Leet ∙ Sweet ∙ Petite where the main song is called Bittersweet. This was followed in 2007 by Townwoofer, a 4 KB intro with FM-synthesized music.
The tunes are also available on streaming platforms.
Posted Friday 18-Aug-2023 06:13
Discuss this page
There are no comments here yet.