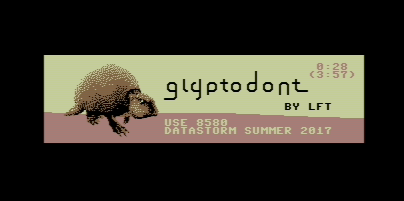 Glyptodont
Glyptodont was my contribution to the C64 music compo at Datastorm 2017 Summer Edition. It achieved a meager 5th place out of six, although that is perhaps to be expected for a pensive and melancholic tune. I hope you will enjoy it anyway!
Download
Here's the CSDb page for Glyptodont.
Posted Thursday 21-Sep-2017 21:42
Discuss this page
There are no comments here yet.