Stein Pedersen's Nocturne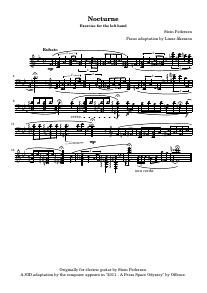 A beautiful SID tune by Stein Pedersen appears at the very end of the Commodore 64 demo 2011 — A Press Space Odyssey by Offence. Here I've adapted it into a piano exercise for the left hand.
Downloads
Distributed with kind permission of the composer.
Posted Wednesday 6-Dec-2017 08:37
Discuss this page
There are no comments here yet.